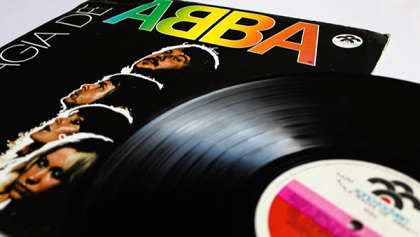 Following one of the most memorable comebacks in music history, Abba have now released their new single "Just A Notion".
It is the third new single released by the band since their return last month. They had already released "Don't Shut Me Down" and "I Still Have Faith In You".
The album Voyage arrives on November 12 and is their first album since 1981's The Visitors.
"rediculously happy"
On the track, ABBA's Björn Ulvaeus had this to say.
"Wikipedia says this track was recorded in September 1978, which sounds about right. That puts it in between ABBA the Album and Voulez-Vous, and it would have been included in the latter had we not decided against it".
He added, "Why did we decide against it? In hindsight, I don't have a clue. It's a good song with great vocals. I know that we played it to a publisher in France and a couple of other people we trusted and as far as I can remember they liked it very much. So, it's a mystery and will remain a mystery".
"Now Benny (Anderson) has recorded a new backing track to which we've added drums and guitars, but all vocals are from the original 1978 tracks", he added.
"In a way, it demonstrates what we plan to do with ABBA Voyage in 2022. There, we will have a live band playing, but all vocals will be from the old recordings".
"Just a Notion is a ridiculously happy song and hopefully it will cheer you up in these dark times!".
A reminder that more tickets for ABBA: The Voyage show will go on sale on November 3. This show will see digital versions of the band perform some of their classic tracks. They will perform alongside a 10 piece band, put together by Klaxon keyboaridst James Rigton along. It also features singer Little Boots.