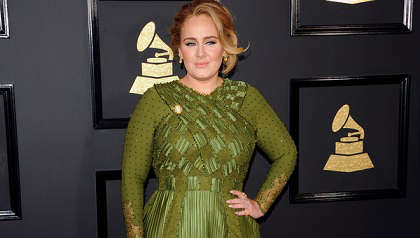 Adele has previewed her latest single "Hold On" in Amazon's Christmas Advert. This track features on the singer's recent album "30".
This advert premiered yesterday (November 8) and is soundtracked by this song.
"Let time be patient"
The commercial itself shares a message about anxiety. In it, a woman sends a young girl who lives next door a special gift to help with her difficulties. As the ad comes to an end, the screen reads "Kindness. The greatest gift".
Adele can also be heard singing, ""I swear to god I'm such a mess / The harder that I try, I regress. Right now, I truly hate being me".
"Let time be patient / Let pain be gracious / Just hold on, just hold on / I will survive," the Someone Like You star can be heard singing as the ad ends.
Check it out below.
Adele previously released "Easy On Me", following the release of her new album "30". Have a listen to "Easy On Me" below.