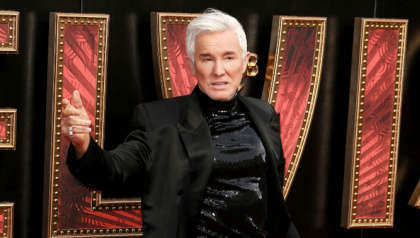 Baz Luhrmann has teased a full release of Britney Spears' remix of the Elvis Pressley classic 'Viva Las Vegas'.
Baz Luhrmann directed the 2022 biopic Elvis, which featured a mash up of Britney Spears' 2003 hit 'Toxic' and 'Viva Las Vegas' in the movie. However, this version was left off the official soundtrack, until now.
Luhrmann stated during a recent interview that getting that version of the track released was his "commitment".
"There's a lot of love, a lot of intense love for the Britney/Elvis track in the movie, and it's my commitment to try [to release the song]", the directors said.
This comes after Britney Spears teamed up with Elton John to release new single 'Hold Me Closer', which features a mix between Elton John's tracks 'Tiny Dancer' and 'The One'.
It was also the first new music released by Spears since the termination of her eight year conservatorship with her father Jamie Spears last year.