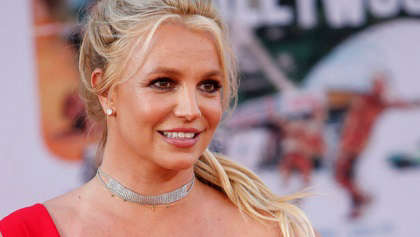 Britney Spears has thanked the #FreeBritney campaign as she brought her Instagram Account to a close.
This decision came just 24 hours after Spears had announced her engagement to her boyfriend Sam Asghari. They couple have been dating for five years.
"I can't f*****g believe it", she wrote.
Yesterday, the Oops I Did It Again singer deactivated her account, after she thanked her supporters in the #FreeBritney Movement.
According to screengrabs from fans, Spears' final Instagram post was of an article called "Infusing Education With Heart". This contained a quote from famous writer Oscar Wilde.
She also allegedly wrote, "I had to repost this so you can see the whole article! Growing up in a world where basically almost everything I did was controlled by someone else… I hope this message gets to people who have been confused or manipulated by a system!".
"No … you're not alone and no … you're not crazy! People need to hear this before it's too late! I've waited 13 years and counting for my freedom! Again … team #FreeBritney you guys fucking kick ass! Love you so much and God bless!".
Check it out below.
Weird how Britney's Instagram was deleted after this post... 👀 https://t.co/g1LDFJSb70 pic.twitter.com/JfXnqDERUm

— SLOAN (@sloanhooks) September 14, 2021
Following rumours that her account had been suspended by the site due to the nature of her final post. Instagram confirmed that this was not the case. They said the Britney Spears had deactivated her own account.
"Don't worry folks"
Britney herself allayed any fears by posting this before deactivating the account.
"Don't worry folks … just taking a little break from social media to celebrate my engagement!!!! I'll be back soon".
This all comes after Britney's father Jamie Spears had filed a petition to the LA Supreme Court to end his daughter's conservatorship altogether.