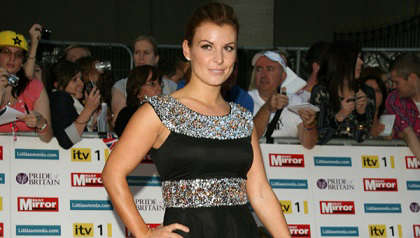 Coleen Rooney told the court that she "had suspicions" that Rebekah Vardy was the culprit who leaked stories to the press about her personal life.
This comes after Mrs Rooney had previously wrote in a post on social media, that she had carried out a "sting" operation, accusing Rebekah Vardy of leaking stories to the press. Mrs Vardy has denied these claims and is suing Mrs Rooney for libel.
Mrs Rooney had claimed that the fallout from her social media post was "way bigger than I ever thought or what I intended to do".
Continuing with her evidence to the High Court yesterday (May 16), Coleen Rooney said that she "had suspicions" that Rebekah Vardy's Instagram account had leaked personal information regarding her social life to the press.
She also accepted that it would have been obvious to Mrs Vardy when she text Mrs Rooney that she had been unfollowed back in March 2019.
Revealing that they were "not good friends", Mrs Rooney added that if somebody had unfollowed her, she would "probably just forget about it and not message". She also added that "I wouldn't have been that bothered really".
"I felt it was suspicious", she continued. "Obviously, I had suspicions in other ways, so this just added to the suspicions that I had".
Mr Tomlinson who represents Mrs Vardy on her legal behalf, put it to Mrs Rooney that she lied about about not realising that she unfollowed Mrs Vardy, adding that it could have been one of her children who pressed the button by accident while playing with her phone.
"Yes, it was a cover-up for what I was investigating", she replied. "I had my suspicions that Mrs Vardy could be doing this from her account and when I received that message it made me realise even more that it was suspicious, and I did tell a fib".
"quite hard"
Coleen Rooney also claimed that it was "quite hard" to keep her alleged sting operation of posting fake stories on social media to herself.
She said, "If I wanted to find out who was doing it to me I had to keep it to myself".
"One thing I don't do is put my troubles or my worries on anyone else", she added when asked if she even told her husband Wayne. "I didn't like to put pressure on anyone".
She also did acknowledge that it was possible that other people could have had access to Rebekah Vardy's Instagram account.
"It's a possibility, but I didn't think it was", she claimed.