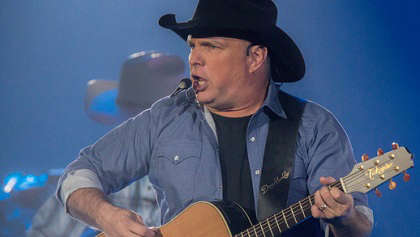 It has been reported that Garth Brooks is trying to stage five live performances at Croke Park across two weekends for September 2022.
Croke Park have already been granted planning permission for three gigs in a year, with Brooks' team expected to to apply for a complience certification for both.
It has now been reported that an application for an event licence for two more gigs will be made soon.
This comes seven years after a dispute surrounding licencing and planning led to the country singer cancelling all five shows, and over 400,000 disappointed fans having tickets refunded.
After Dublin City Council only agreed to grant permission for three of the shows, Brooks said none of the shows would take place.
"opening up and moving past Covid"
Speaking on the possible upcoming shows, the Chairperson of the Croke Park Residents Association, Patrick Gates said reports that Garth Brooks is performing a series of concerts next year, has yet to be confirmed.
Mr Gates also said that a proper consultation with the local residents must take place ahead of any decision on the running of live concerts at Croke Park.
Mr Gates also called this "disappointing", as there are processes in place for consultation with local residents.
"We are all looking forward to opening up and moving past Covid... but it has to be done in a respectful way that is cognisant of local needs", he said.
While insisting that residents do not have a problem with three shows, anything more than that would be a problem according to Patrick Gates.
Dublin City Councillor Niall Ring added that there is "great excitement" in the area. He added that gains would be made in the community if these concerts were to take place.
Such live events in Croke Park have led to such problems like traffic congestion, public order incidents, as well as people urinating in gardens or on cars.
Industrial disputes mediator Kieren Mulvey said that they "cannot return to the madness" they had before.
He also said that the streets must be cleaned, parking accessible and the concerts must finish at 11pm.
Garth Brooks wants five nights at Croke Park? Seriously? Is he that popular? Still? 🤷‍♂️

— Matt Cooper (@cooper_m) September 14, 2021