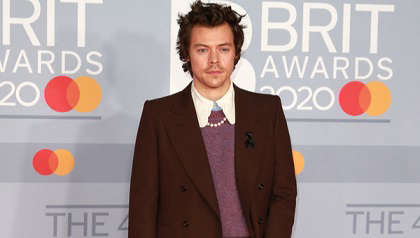 Harry Styles has spoken about getting therapy for his mental health.
Having reluctantly started it five years ago, the former One Direction singer has now revealed in a fresh interview that speaking to a qualified therapist allowed him to "open up rooms" in himself that he did not realise existed.
"I thought it meant that you were broken", Styles said. "I wanted to be the one who could say I didn't need it".
The Watermelon Sugar singer also revealed that therapy helped him to faze out his tendency to "emotionally coast".
"I think that accepting living, being happy, hurting in the extremes, that is the most alive you can be. Losing it crying, losing it laughing – there's no way, I don't think, to feel more alive than that", Styles explained.
He also felt that the Covid pandemic saw him reflect properly on the split up of One Direction. The band split up in 2016.
"In lockdown, I started processing a lot of stuff that happened when I was in the band", he said. Styles also added that he "felt free" when he was able to move on from the group, revealing that he burst into tears when he signed his first solo record deal.
The singer's third studio album 'Harry's House' arrives next week (May 20).
He will also continue his 'Love On Tour' with ten shows at Madison Square Garden between 28 Agust and September 21. He will then played 10 shows at LA's Kia Forum between October 31 and November 15. The singer will then perform five shows in Austin (25 September to October 2), and Chicago (October 6-14).
Styles will also perform two nights in Tornoto (August 15 and 16).