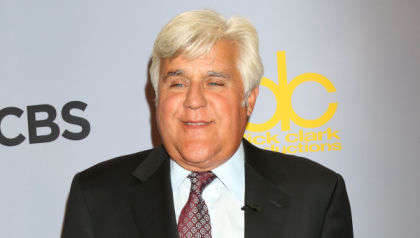 Jay Leno has broken multiple bones in a motorcyle accident, two months after he suffered severe burns in a garage fire, according to reports.
Leno had suffered "deep, second degree burns" as one of his cars burst into flames last November. He was treated at the Grossman Burn Center, and was later discharged.
It has since been reported that the former late night TV host has sustained two broken ribs, a broken collarbone, two cracked kneecaps following an accident earlier this month.
"It's so funny you should say that. That was the first accident. OK? Then just last week, I got knocked off my motorcycle", Leno said when asked about his recovery from the fire.
"So I've got a broken collarbone. I've got two broken ribs. I've got two cracked kneecaps. But I'm OK! I'm OK, I'm working. I'm working this weekend".