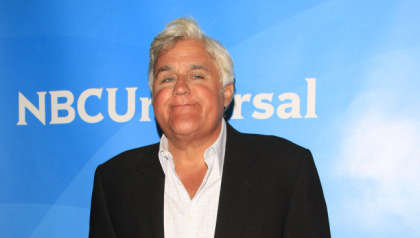 Jay Leno has been released from hospital, having suffered "deep second-degree" and possible third degree burns when one of his cars burst into flames last week.
Thankful for the care he received at the Grossman Burn Centre, the former Tonight Show host said that he is now "looking forward to spending Thanksgiving with his family" following the recent petrol fire accident.
He also added that he was "very appreciative of all the well wishes".
Despite suffering serious burns, Dr Peter Grossman said that he was "pleased with Jay's progress", and was "optimistic" that the comedian would make a full recovery.
Jay Leno says goodbye to staff at the Grossman Burn Center after wrapping up a 10-day stay treating his injuries from a car fire earlier this month.

📷 Grossman Burn Centerhttps://t.co/x7y2VZKglR pic.twitter.com/bT6mRDczmt

— NBC News (@NBCNews) November 21, 2022
Following this, a statement from the Grossman Burn Centre was released.
"Jay would like to let everyone know how thankful he is for the care he received, and is very appreciative of all of the well wishes", they said. "He is looking forward to spending Thanksgiving with his family and friends and wishes everyone a wonderful holiday".
Jay Leno was working underneath a car in Burbank, California when the incident took place last week.
The 72 year has always been a keen enthusiast for motors, having even hosted his own CNBC series Jay Leno's Garage. He also hosts the game show You Bet Your Life.