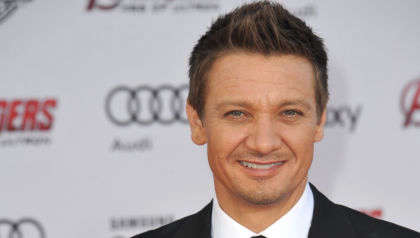 Jeremy Renner has revealed that he broke more than 30 bones following his snow plough accident on New Year's Day.
The accident left the actor with "blunt chest trauma" and "orthopaedic injuries". He was airlifted to an intenisive care unit following an incident which took place at the Mt Ski-Rose Lake Tahoe where Renner has residence in Reno, Nevada.
Following surgery, Renner took to Instagram to thank his fans for their supportive messages.
Since then, the actor has once again taken to social media to reveal the extent of his injuries suffered,
"Morning workouts, resolutions all changed this particular new years …. Spawned from tragedy for my entire family, and quickly focused into uniting actionable love", Renner wrote.
"I want to thank EVERYONE for their messages and thoughtfulness for my family and I …. Much love and appreciation to you all. These 30 plus broken bones will mend, grow stronger, just like the love and bond with family and friends deepens. Love and blessings to you all".