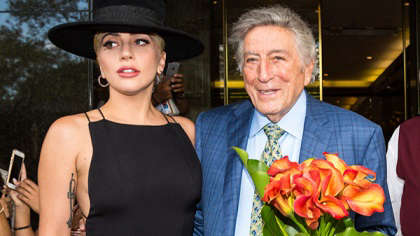 Lady Gaga and legendary singer Tony Bennett are to share a new "MTV Unplugged Show" this month.
This show will see the pair play stripped down versions from their album "Love For Sale" in front of an intimate New York crowd, which will be broadcasted on December 16 as part of the channel's "Love Music With MTV" series. This series will run throughout the festive month.
The duo's album "Love For Sale" has also been nominated for the 2022 Grammy Awards. The album was nominated for Best Traditional Vocal Aalbum, Best Engineered Album and of course Album of the Year.
Check out the trailer here.