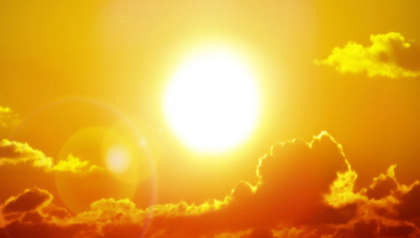 Met Éireann have issued a high temperature warning for several counties across Munster and Leinster, with many parts of the country to hit 27C.
This warning is set to kick in tomorrow (Thursday 11 August), with an overall advisory warning already in place since Sunday, which is set to remain until next Monday at the earliest.
Met Éireann have also warned that counties such as Kerry, Waterford, Meath and the Midlands are to be hit with 26 degree temperatures, with Cork, Carlow and Kilkenny to get the highest temperatures of 27C.
"For the first time this summer we can say with a high degree of confidence that heatwave criteria will be met in some parts of the country", Paul Downes, Meteorologist with Met Éireann said.
"Unfortunately there have been a number of water related fatalities this year, and it is therefore paramount that water safety is at the forefront of our minds when it comes to enjoying the warm conditions, or seeking relief when it gets too hot".
Downes also offered advice for the public in tackling these soaring temperatures.
"Please follow water safety guidelines and be vigilant of those around you. Check the latest sea area and inland lakes forecasts here"
"With ground conditions becoming very dry over the course of the summer, water tables are low and water should be conserved where possible. So try and only use water where necessary and avoid wastage".
This warning is to remain in place from Thursday 12pm to Sunday 6am.