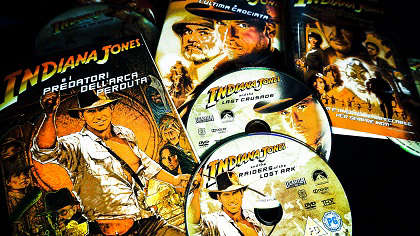 New-Indiana-Jones-Film-Trailer-Is-Released
Harrison Ford is back in his iconic hat as the famous whip-cracking archaeologist as the new Indiana Jones trailer is released.
The first trailer for the new film was released revealing the new title, The Dial of Destiny.
The trailer shows multiple action shots of Ford riding a horse through New York City and onto the subway tracks.
It also features a shot showing a younger, de-aged version of the archaeologist, as well as multiple shoot-outs.
The film comes more than 40 years after Harrison Ford first played Indiana Jones in Raiders of The Lost Ark in 1981.
Indiana Jones and the Dial of Destiny is set to be released June 30, 2023.