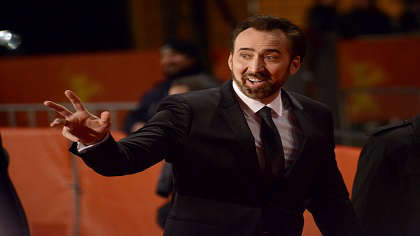 Nicolas-Cage-Has-Reportedly-Touched-Down-On-Irish-Soil
Nicolas Cage has reportedly landed in Ireland to start the filming of his latest movie.
The film is to be a post-apocalyptic thriller named 'Sand and Stones'.
'Sand and Stones' is rumoured to be about a man named Paul, living in a post-apocalyptic world on a farm with his two sons.
Paul and his sons have to fight to protect themselves from the monsters that appear at night, as they are the very few remaining humans left.
The film will be directed by Benjamin Brewer.
Jaeden Martell, Maxwell Jenkins and Sadie Soverall are rumoured to part of the cast joining Nicolas Cage in the film.
The 58-year-old actor jetted from LA to Dublin recently to start the filming for the movie, so keep an eye out for the Hollywood star.