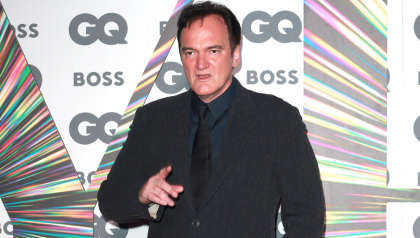 Quentine Tarantino has defended the use of the N word in his movies.
The Academy Award winning director addressed this issue in a recent interview with Chris Wallace, where he spoke about the criticism he had received in the past.
On his show, 'Who's Talking To Chris Wallace?', the host asked Tarantino "When people say, 'Well there's too much violence in his movies. He uses the N-word too often.' You say what?".
"You should see [something else]," Tarantino replied, addressing those offended. "Then see something else. If you have a problem with my movies then they aren't the movies to go see. Apparently I'm not making them for you".
Tarantino's used of the word in his films, has also been defended by actor Samuel L Jackson who has collaborated with Tarantino on several films in the past, including Django Unchained in 2012.
"It's some b******t", Jackson said in a recent interview. "You can't just tell a writer he can't talk, write the words, put the words in the mouths of the people from their ethnicities, the way that they use their words. You cannot do that, because then it becomes an untruth; it's not honest. It's just not honest".