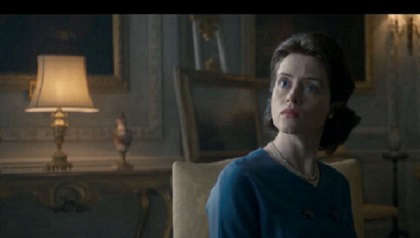 It has emerged that series one of the Crown has entered the Netflix Global Top 10 for the week of September 5-11.
The drama's opening series saw Claire Foy star as the British Queen, with John Lithgow starring as Winston Churchill and Matt Smith playing the role of the Duke of Edinburgh, with Vanessa Kirby playing Princess Margaret.
It covered the Queen's marriage to Prince Philip in 1947, to the resignation of Winston Churchill as Prime Minister in 1955. It also covered the death of King George VI, and the Queen's ascension to the throne.
Princess Margaret's romance with RAF officer Peter Townsend also featured in the series.
The series stands in 7th place for TV shows in an English language, with almost 17.6 million hours viewed globally.
"HRH Queen Elizabeth II was in the hearts and minds of viewers", a weekly post said. "Fans revisited Season 1 of The Crown, which entered the list for the first time in the seventh spot with 17.57 million hours viewed".
Filming for a new series had also been halted following the death of Queen Elizabeth II.
"As a mark of respect, filming on The Crown was suspended today. Filming will also be suspended on the day of Her Majesty the Queen's funeral", a spokesperson said.