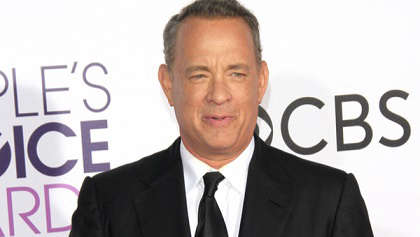 Tom Hanks has revealed his three favourite films that he has worked on.
Tom Hanks was speaking on the Bill Simmons Podcast, where he said that his selection was based on films that he gained the best personal experience from.
Hanks And His Movie Choices
For this reason, the Oscar winner picked A League Of Their Own, Cloud Atlast and Cast Away as his three favourite films to be involved in.
While baseball classic A League Of Their Own gave him a chance to play the sport all Summer, Hanks called Cloud Atlas a "shot on a hope and a dream and nothing but a circle of love".
He also said on the podcast, "That was the first time I'd ever shot extensively in Germany and I was surrounded by history".
"But the work itself, we were part of this big, massive ensemble of fantastic people who were just trying to do the hardest, best work on a deep throw… that whole movie was such a deep throw that making it was magical".
Hanks then added that Cast Away allowed him to have "bold adventures" while making the movie.
"We were out in the middle of the ocean trying to grab shots. We were out in Fiji and my whole family was with me," he added. "Nothing but adventures every single day", he explained.