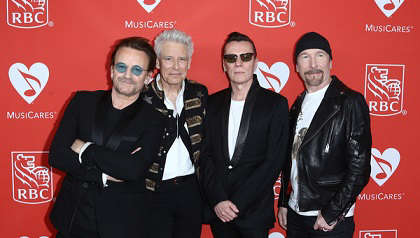 U2 have shared their new track "Your Song Saved My Life". You can check it out below.
This track is the first piece of new music from the Irish band since their 2019 hit "Ahimsa". The band collaborated on that track with "Jai Ho" composer AR Rahman.
"Your Song Saved My Life" is taken from the upcoming animated film Sing 2 which will feature Bono who will produce the voice for rocker Clay Calloway in this fiilm.
On the track, Bono can be heard singing, "You know your song saved my life / I don't sing it just so I can get by/ Won't you hear me when I tell you darlin'/ I sing it to survive".
"Your song saved my life/ The worst and the best days of my life/ I was broken now I'm open your love keeps me alive/ It keeps me alive".