Competition live: 16th-20th December
Tune in to the Niall Boylan Show all this week for your chance to win a fantastic prize from Fine Wines
We are giving away a Non-Alcoholic Hamper presented in luxury gourmet basket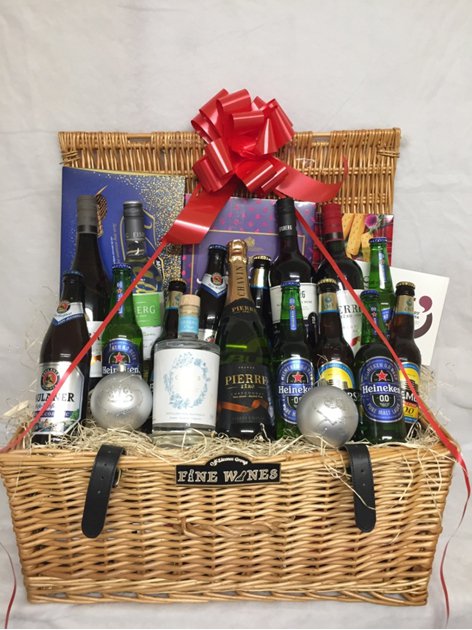 The Hamper Includes
5 bottles wines, 1 bottle gin, 10 bottles beer
Mcvities Victoria x1
Milk Tray 360g x1
Lily O' Brien Crispy heart x1
Shortbread fingers x1
Eisberg Sauv Blanc 750ml x1
Eisberg Cab Sauv 750ml x1
Paulaner 00% 500ml x2
Pierre Zero Merlot 750ml x1
Pierre Zero Chardonnay 750ml x 1
Pierre Zero Spark x1
Ceders Gin 700ml x1
Heineken 00% 330ml x4
Bulmers 00% 330ml x 4
18 off licenses in 6 counties Cork, Limerick, Kerry, Clare, Galway & Dublin open until 10pm.
Irelands largest selection of corporate & personal hampers and gifts available in all shops.
Fine Wines off licence group is the only shop you need this Christmas with the largest selection of Wines, Beers & Spirits along with great weekly offers.