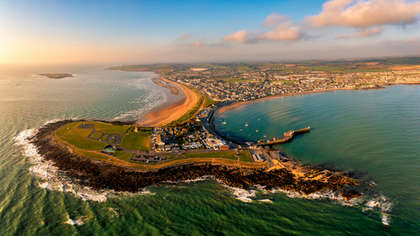 Fingal County Council has warned people not to swim at Skerries' South Strand beach.
The warning was prompted by the discovery of high levels of E.coli in the water.
Test results showed the bacteria is present at higher than acceptable limits.
Taking to Twitter, Fingal County Council wrote:
"A Temporary Advisory Not To Swim Notice has been issued for South Strand Skerries. Bathers are advised not to swim at this location due to an increase in the levels of bacteria found in a bathing water sample taken on Monday, July 19."
The "impact of animal and birds as well as contamination of urban surface waters" was described by the council as the likely cause of the high bacteria levels.
In a statement, the council said visitors to the beach should avoid swallowing or splashing water, wash hands before handling food, avoid swimming with an open cut or wound and those who are pregnant or have weakened immune systems should avoid swimming altogether.
The full results of the test are expected to be returned later today.
Despite the council's warning, the beach remains open for those who wish to take advantage of the current heatwave.