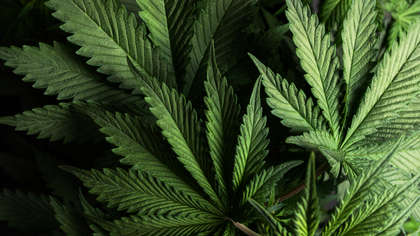 A legally blind pensioner who grew cannabis for her own medicinal use has been acquitted of charges of possessing the drug for sale.
68-year-old Evelyn Corrigan of Redwood Close, Tallaght pleaded guilty to possessing 325.7 grams of cannabis. She denied selling the drug, claiming she grew it to treat her pain. Corrigan suffers from both glaucoma and emphysema.
Garda Sergeant Gearóid O'Brien told Dublin Circuit Criminal Court that a search of a spare bedroom in Corrigan's home led to the discovery of eight jars of cannabis, along with a set of weighing scales. Corrigan told him at the time that it was for her personal, medicinal use and not for sale.
Corrigan told the court how legally available CBD oil had proven ineffective in treating her pain. Instead she ordered seeds from a Dutch firm and planted them in pots in her garden.
"It doesn't make me go all funny like if I drank wine," Corrigan said of the drug's effects. "It just stops the pain."
Corrigan claimed she didn't realise the plants would grow so large.
A letter from Corrigan's GP, Dr Deborah McGrane, defended the pensioner's use of the drug.
"Since stopping her CBD her symptoms have returned and we have been trying to manage it by more conventional means," the doctor wrote.
Corrigan's solicitor James Dwyer asked the jury if his client looked like a typical drug dealer.
"Is this Breaking Bad meets Golden Girls?" he asked.
The jury returned a verdict of not guilty and Judge Pauline Codd dismissed the charge of drugs possession under the Probation Act.