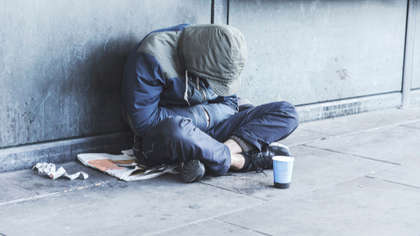 While most Dubliners have welcomed the recent heatwave, the scorching temperatures have been having an adverse effect on the city's homeless community.
Operation Hydration is a campaign started by the charity Inner City Helping Homeless. The goal of the campaign is to ensure rough sleepers remain hydrated.
As such, the campaign has launched an appeal for donations of water and sun cream.
"With temperatures continuing to soar we are urgently appealing for donations of water," said ICHH founder, Dublin City councillor Anthony Flynn. "It's important we keep the homeless community hydrated through the warm spell. If you can assist in donating water contact [email protected] or call 018881804."
A separate campaign known as The Cool Water Campaign was launched by the charity Feed Our Homeless. Similarly, their goal is to provide sufficient water supplies to the homeless.
"FOH Outreach vehicles / teams will be out across the city today and over the coming days distributing cold bottles of water to help people who may not have access to cold drinks throughout the day," the charity wrote on Facebook. "If you would like to drop off any donations of water please drop them into Feed Our Homeless head office and distribution centre in Finglas, Unit 7 Jamestown Business Park, Jamestown Road, Dublin 11."