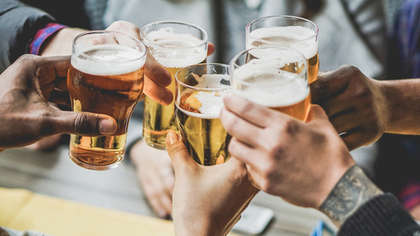 Restaurants and pubs will no longer be required to ask patrons to show proof of a COVID-19 vaccination when the government lifts restrictions on October 22nd.
While the government has extended emergency provisions that allow for indoor dining for the vaccinated only until January 9th, 2022, it has stressed that all restrictions around indoor dining will be lifted on October 22nd. The extension has been described as "precautionary" and allows for the reintroduction of restrictions in case of emergency.
A government spokesperson confirmed that establishments will not be able to enforce their own rules around vaccine certs.
"No, as these provisions also need a regulation signed by the Minister responsible to bring it into force," the spokesperson said. "The Minister for Health will sign a regulation to cover October 9th to October 22nd."
Along with the scrapping of vaccine passes, patrons will be allowed to order from the bar from October 22nd as social distancing restrictions will be lifted. Hospitality venues can then return to full capacity.
Fine Gael TD Jennifer Carroll MacNeill highlighted how restrictions are still being imposed on pregnant couples in some maternity hospitals.
"It is hard to justify the continuing restrictions on partners attending hospitals with their pregnant partners," Tánaiste Leo Varadkar responded to MacNeill. "Again, I share the frustration. We as a Government do not want to overrule doctors and nurses or take away their autonomy to make decisions they have to make at local level in a hospital, particularly if there is an outbreak or a cluster. However, that really should be exceptional and it seems to be more than exceptional at this stage."