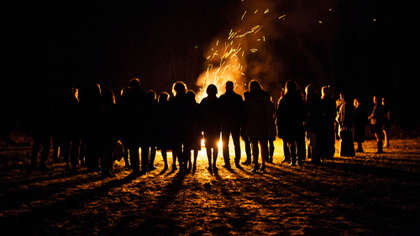 Dublin Fire Brigade is pleading with the public to only attend organised events this Halloween.
The public has also been warned not to attend bonfires and to avoid purchasing and using fireworks.
"Unfortunately our paramedics, year after year, witness and get people on our ambulances with severe burns, facial injuries, we have often seen people with loss of sight, loss of limbs, people have lost fingers, and they are life changing injuries," said Assistant Chief Fire Officer John Guilfoyle.
Guilfoyle also asked the public to be respectful of firefighters when they are called out to deal with incidents.
The fire brigade's plea comes in the wake of numerous reports of anti-social behaviour involving illegal fireworks in recent weeks.
Last week a young woman suffered "life changing" injuries after being struck in the face by a lit firework as she sat at a bus stop in Galway's Eyre Square.
"An Garda Síochána reminds the public that the possession of fireworks without a licence is illegal and we continue to warn the public of the dangers of their unauthorised use," a garda spokesperson said in the wake of that tragedy.
A Facebook group run by residents of Cabinteely, Dublin has documented dangerous incidents, including a group of teens aiming fireworks at young children in a playground.
"My husband was with our kid in Cabinteely park on one side of the playground, when a teenager set off a firework pointed right at the kids on the other side of the playground," one woman wrote, while another described being "terrified" when a firework was set off in a crowded bus stop.