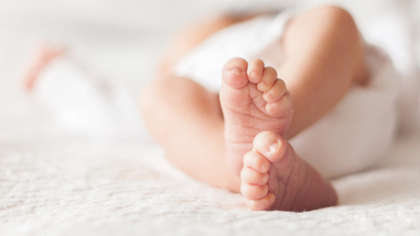 Parents have been reporting delays of two to three months for birth registrations, which is affecting their ability to apply for child benefit.
The delays mean newborns can't be registered for passports and free healthcare services until the birth is registered.
The HSE cyber attacks of earlier this summer has created the backlog of registrations, with HSE staff still dealing with the effects of the security breach.
Birth registrations had initially been delayed by as much as 16 weeks though that has now been reduced to eight weeks in most areas.
In order to receive the monthly child benefit payment of €140, parents must register their child's birth. Registration is also required in order to apply for housing benefits.
"Some of the families we work with, they may need to apply immediately for social welfare payments as a one parent family," said Karen Kiernan, CEO of One Family, an organisation that provides assistance to single parents. "They can't apply for that without the birth certificate and PPS number [of the child]. It's a really dire situation, particularly for someone with a newborn child."
"The Eastern Registration Area of the Civil Registration Service (serving Dublin, Kildare and Wicklow) lost all access to all its operating systems as a result of the HSE cyber attack from mid-May through to the end of July 2021," explained a spokesperson for the Civil Registration Service. "Civil Registration staff have been working throughout these challenging times to get through the resulting backlog. The average waiting time for birth registrations has been reduced from up to 16 weeks to now currently an average of up to 8 weeks."
"The online booking system for marriage of notice appointments used by the Eastern Registration Area was also severely impacted by the cyber attack and has only very recently been restored," they added. "In the meantime, parties seeking to serve notice of their intent to marry in this state were accommodated by staff using back-up systems, where possible. As access to systems is restored, Civil Registration staff continue to make every effort to address the impact on services and reduce waiting times that have resulted from the cyber attack."