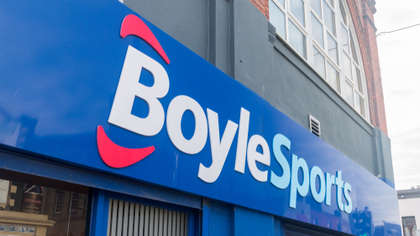 A man has been jailed for his part in the armed robbery of a Dublin bookies and a subsequent car hijacking.
Trevor Byrne of Finglas was handed an eight and a half year prison sentence.
On March 19th, 2010, Byrne and an accomplice entered Boylesports Bookmakers in Swords, both armed with guns. As it was Gold Cup day at the Cheltenham Racing Festival, they knew the bookies would be taking in a lot of cash on that day. The two men went to the toilets where they donned masks and emerged just as the staff were closing the shop.
The robbers threatened the staff at gunpoint and became irritated when they were informed there was only €1,500 in the tills.
Fleeing the bookies, Byrne and his accomplice hijacked a passing car and refused to let the female driver leave. She said she feared for her life before being left on the side of a country road.
Byrne left his phone at the bookies, which ultimately led to his capture.
Byrne is already serving a nine-year sentence for an unrelated firearms offence. The eight and a half years will be added to the end of that sentence. He previously served eight years for the armed robbery of a pub.