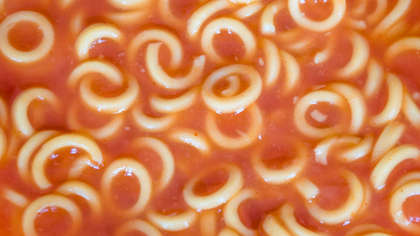 An elderly woman in Knocklyon found herself the victim of a prank circulating on the popular Tik Tok social media network.
Known as "Get Spaghettioed", the viral trend involves emptying a tin of spaghetti hoops on a doorstep before ringing the bell and running away. The victim's reaction is filmed and then uploaded to the video sharing platform.
On Friday night an 81-year-old Knocklyon woman was targeted by pranksters hoping their stunt would go viral on the network.
The pensioner wasn't actually at home at the time. She discovered the mess on her doorstep when she returned home after enjoying her first evening out since the beginning of the pandemic.
The woman's daughter took to the Facebook group 'Knocklyon Network' to report what had happened to her mother and share a photo of the vandalism.
"My nearly 82 year old mum came home last night after her first evening out in 16 months to this on her doorstep," she wrote. "What a horrible thing to do to someone."
"I'm just wondering if this happened to anyone else in the Templeroan area last night?" she inquired of the group.
One user replied "All of these incidents should be reported to Gardai, no matter how harmless they may seem. Gardai are unlikely to respond to one or two, but if they are getting several then something might be done about these little morons and their spaghetti hoops."