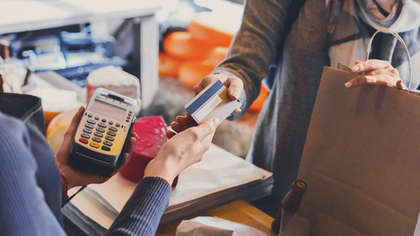 Mandate, a union that represents over 30,000 workers in the retail sector, is calling for an extra payment to be made to those workers subjected to abuse by customers in the lead up to Christmas.
The union has reported "increased abuse towards shop workers in recent weeks," as tensions rise in the Christmas shopping season.
Union members have reported being victims of physical and verbal abuse, along with being spat at.
Mandate's General Secretary Gerry Light wants such victims to be compensated, either by their employers or through government recognition of their frontline work throughout the pandemic.
"There should be appropriate recognition," Light said. "We would say very strongly that the payment, as much as is possible, should be permanent in nature and shouldn't be a one-off show of gratitude from employers to employees. The call we are putting out here is predominantly about health and safety. Christmas is always a very extremely stressful time for retail workers and of course this reality is magnified considerably since the arrival of the Covid pandemic."
Light claims the annual stress of Christmas combined with the pandemic has made this year especially difficult for retail staff.
"The prolonged nature of the Covid-19 pandemic and the recent spike in numbers is clearly exacerbating the stress levels this year," he said.
Mandate also wants employers to operate a zero-tolerance approach to COVID health and safety guidelines.