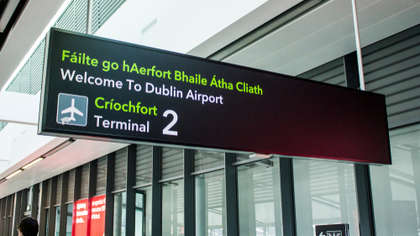 Dublin Circuit Criminal Court heard how a Brazilian woman flew into Dublin airport having swallowed 112 capsules of cocaine.
Kelle Elaine Do Rosario Oliveira, a 30-year-old mother of three, arrived in Dublin airport on October 11th, 2020. While being questioned by customs and excise officers regarding issues with her documentation, she admitted that her stomach was filled with the capsules, which she had swallowed in Brazil the day before taking the flight.
After being taken to hospital, Oliveira passed 112 capsules of cocaine through her system. The total value is believed to be approximately €72,000. Upon arrival in Dublin she was to go to a certain hotel, remove the drugs and wait for a phone call, which ultimately never came. Oliveira had been promised €1,150 for smuggling the drugs into Ireland.
Speaking for the defence, Garnet Orange SC said that criminals had used "soft threats and inducement" to convince Oliveira to fly to Dublin with the drugs. He highlighted Oliveira's fears that her son would become involved in drugs if she wasn't with him. In a letter to the court she asked for mercy "not for me but for my children, they need me."
Judge Melanie Greally conceded that Oliveira was "undoubtedly conducting this exercise for a financial incentive and with some degree of pressure to carry out the task."
Oliveira received a three year prison sentence with the final 18 months suspended on the terms that she leave Ireland within seven days of her release and not return for 20 years.