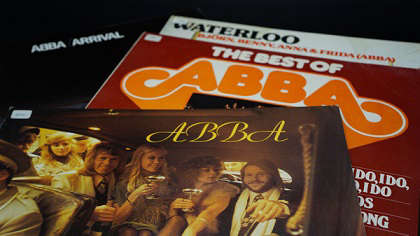 Fernando singers, ABBA have rocked fans with the news of their impending retirement. Despite two unreleased tracks, the group will never ever make a new album again.
Swedish disco pop group, ABBA have announced they will retire after the release of their latest album, Voyage. The latest edition from the Waterloo hitmakers will arrive on November 5th, forty years since 1981's The Visitors. The group will perform their final piece at the digital concert shows in Stratford, east London, in May 2022.
The sad news follows comments made by Benny Andersson and Bjorn Ulvaeus in a recent interview with The Guardian. Benny and Bjorn open up on the band's final project, insisting Voyage will be the final hurrah for the Swedish quartet. Despite revealing two songs not making it onto the album, the pair confirm they will remain unfinished, with Benny saying, "This is it... It's got to be, you know.
"I didn't actually say that 'This is it' in 1982! I never said myself that ABBA was never going to happen again. But I can tell you now: this is it."
Speaking on Swedish radio, Agnetha Faltskog recently poured water on rumours of more music and revealed, "I don't really dare to say... We're a bit older now and have our minor ailments. We struggle on. But I don't dare say, because it's a bit uncertain.
"At the moment we feel happy that we got this together and let's hope everything goes well in London at the premiere over there."
Having spent weeks performing to cameras in preparation for their upcoming life-like digital concert, Agnetha said it feels like it could be their final project together.
"None of us probably knew what to expect but we've worked with it a lot, so you grew into it eventually. We stand there doing these songs with I don't know how many cameras and people. It felt great to do it in the end because it was so different.
"Also, there was a vibe, one felt that maybe it's the last thing we do. Same thing with the album."
ABBA will perform their final hurrah on May 27th at the state-of-the-art 3,000 capacity ABBA Arena in London. Fans will be treated to ABBA's best-loved hits from throughout the years, plus their two latest tracks, I Still Have Faith in You, and Don't Shut Me Down.