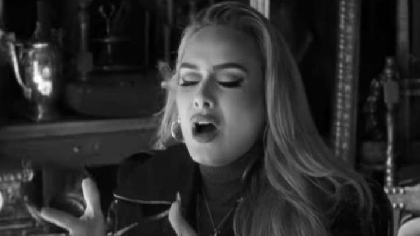 Adele is gearing up to drop the second music video for her song 'Oh My God' from her highly-anticipated and adoringly received album '30'.
The 'Easy On Me' singer released a short teaser video for the upcoming single in a Snow White-inspired Instagram post on Saturday. The post featured a photo of Adele holding a red apple while posing in a shoulders red dress while sporting long red fingernails.
Below the post the singer told fans that they could expect the 'Oh My God' music video this upcoming Wednesday (Jan. 12).
Adele's '30' album dropped back in November and has since taken the charts by storm. According to the singer the album explores her own journey through her divorce from ex-husband Simon Konecki. The two were together for seven years and had a son before they separated in 2019.