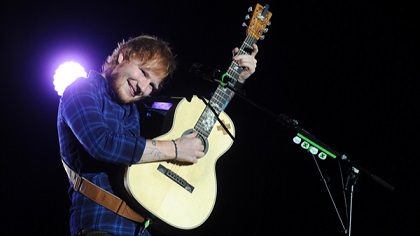 To preview his newest album simply titled '=', Ed Sheeran has released a series of 14 videos with YouTube Shorts.
Sheeran newest album, a follow-up to 2017's '÷' , is set to be released this Friday (October 29th). The singer has so far released three singles from the album including 'Bad Habits', 'Visiting Hours', and 'Shivers'.
The singer teamed up with YouTube Shorts to release a series of 14 brief videos to represent the 14 tracks on the upcoming '=' album. The series, titled #SheeranShorts, gives fans a "unique" inside look into the inspiration and meanings behind the songs, according to Music Week.
"I had a really fun day shooting my YouTube Shorts," explained Sheeran. "I've always really enjoyed the music video process, so it was fun to explore a new way of doing that by channelling each song's theme in a unique way, while also giving you a sneak peek of the album!"
YouTube Music global head Lyor Cohen added: "Ed Sheeran is a storyteller and I am so stoked he is using YouTube Shorts to give his fans an audio and visual preview of his incredibly powerful new album. This is going to be an unforgettable moment."