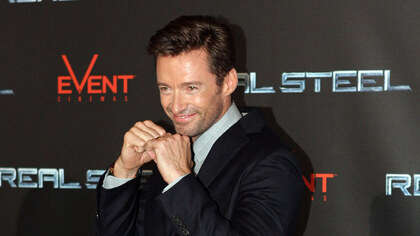 Following Hugh Jackman's Covid-19 diagnosis earlier last week, his Broadway show 'The Music Man' was forced to go on hiatus while the lead recovered.
In the interim, however, CBS released a video interview with the performer wherein Jackman talks about the show and his role while recorded performance clips featuring Jackman and co-star Sutton Foster played alongside.
In his interview with CBS "Sunday Morning" host Jane Pauley, the two-time Tony-winning actor shared that 'The Music Man' holds a special place in his heart.
When asked what his first stage experience was, Jackman replied "The Music Man! I auditioned, and I did that whole salesman thing".
No stranger to Broadway, Jackman won his first Tony eighteen years ago for his portrayal of Australian Peter Allen in 'The Boy From Oz'. Jackman shared an anecdote from the show with Pauley, recalling: "There's a scene with my boyfriend, and we kiss in the scene. And someone had clearly come who was an 'X-Men' fan. And as we kiss, I hear this: 'Don't do it, Wolverine! No!' And I just had to turn and I said, 'I'm sorry, dude. I'm sorry, man. I'm sorry,'"
Performances of 'The Music Man' are set to resume at the Winter Garden Theatre on January 6th.