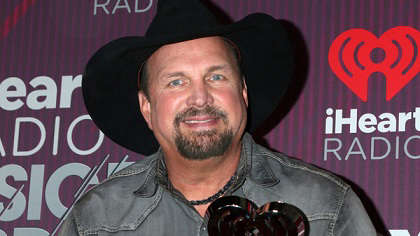 Residents angrily denounced the GAA last night for allowing extra concerts at Croke Park during an emotional meeting.
Tensions ran high at last night's meeting between organisers and community members over the proposed 5-date Garth Brooks gigs in Croke Park. During the stormy meeting, the GAA was heavily criticised by a section of residents for permitting the two extra show dates.
Country star Brooks is due to perform in Croke Park over two weekends from September 9th to September 17th, 2022. Dublin City Council has submissions for three concerts on September 9th, 10th, and 11th for Brooks. Two extra dates are being sought for the following weekend on September 16th, and 17th.
Frustrated locals made their voices loud and clear as they emotionally, and passionately, vented reasons over the annoyance caused by events at the stadium. Chairwoman of last night's meeting, Noeline Blackwell, heard from various members of the community who each gave their own accounts of how they have been affected.
A local shopkeeper stormed out following a dispute with Ms Blackwell as she attempted to move on to another speaker. The man is said to have angrily spoke his case of not being informed of the concert plans, leaving after he was repeatedly ruled out of order by the Blackwell. It has been reported that one resident "shook with emotion" as she explained how her neighbour disinfects the street due to concertgoers urinating.
Another man quizzed GAA officials if they would pay for his taxi to work on the days he cannot get his car off the street due to the massive crowds. While one woman claiming to have been pushed to the ground by the crowds during a recent Kilkenny match shouted, "We are not going to take any more cr**".
Although there were many objections to the five-date gig, some residents are for the shows going ahead as they will be beneficial for the local economy. Several people pointed out that it was good for local businesses, including pubs and T-shirt sellers, after two years of COVID disruptions.
The meeting, at the GAA's National Handball Centre, was chaired by Ms Blackwell, CEO of the Dublin Rape Crisis Centre. One man apparently shouted loudly at Ms Blackwell, telling her that she was talking too much and demanded to know: "Who's side are you on?". A Drumcondra businessman asked residents to be positive about the situation and thanked Ms Blackwell for hosting the meeting.
Peter McKenna, Stadium Director, praised the concerts as a positive thing for the community, especially after nearly two years of a pandemic.