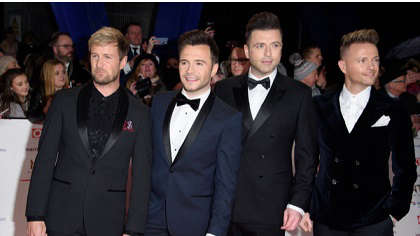 The 'Bye Bye Baby' singers are drop their new track today, just 24 hours before Adele releases Easy On Me
Music lovers are in ecstasy today as two acts have announced new tracks, with brand new singles coming from Irish boy band, Westlife, and lady of pop, Adele. The lads will be releasing their new single today, just 24 hours before Adele drops her latest track in six years.
The move may seem a little brave for Westlife to wrestle the Hello singer for positions in the charts. Although, our lads have their fair share of fans around the world and will feel confident of overtaking Adele for that precious, top spot.
Westlife have taken to Instagram to announce that new music will be on the way, just days following their teaser of the upcoming single. Their highly anticipated album is also set to drop just in time for Christmas, on November 26th.
"Our new Album "Wild Dreams" is out November 26th and is available for pre-order right now! & the 1st single Starlight comes out tomorrow 8am!", Shane Filan shared. He told his 478k followers that he "can't wait for all of you to hear it!"
Although everyone will be ecstatic over the news, some fans were quick to point out that the lads will be taking on Adele's new track, Easy On Me. The English singer and songwriter broke the internet while she announced the track will drop at the beginning of this month.
"I love Westlife! But releasing the same week as Adele now that's brave," one Twitter user joked.
Music lovers are more than delighted to have all these amazing artists duke it out in the charts and, will be loving the stocking ideas for this Christmas!
We are so excited to be back with new music! 💛🎶 Our new album is called Wild Dreams, about new beginnings, hope and looking to the future. The first single Starlight comes out tomorrow at 8am, hear it first on @BBCRadio2 from 7am 💫 https://t.co/1hKE3VFfaN pic.twitter.com/iCKJL7YFmR

— Westlife (@westlifemusic) October 13, 2021