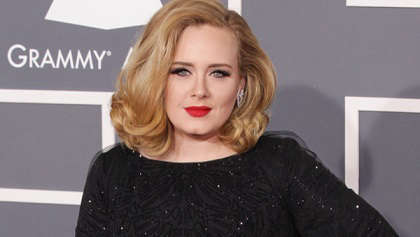 Adele has hinted at a return to music after updating her website and social media accounts.
Fans had been speculating that a new album from the Someone Like You singer was in the works, when billboards with the number "30" were spottedin cities including Dublin, New York, Paris and Rome.
The singer released her last album "25" in 2015. The number on the album matched with the age she was whe she began working on the record. Adele now aged 33, would have had to have started writing and recording "30" between 2018 and 2019, should it turn out to be the name of her next album.
"Something is happening"
Yesterday, Adele's website and social media sites went into overdrive. Images containing the same font and colour scheme used on the billboards could be seen on both platforms, which led fans to believe that new material is on the way. Rumour Has it you might say.
Adele has yet to officially confirm if a new album is in the works.
However, Adele fans were able to sign up to a newsletter via the singer's website. They thought that this may provide further details on the latest Adele news.
Something is happening. #30 pic.twitter.com/FvD4LNR42a

— Adele Daily (@adeledailynet) October 1, 2021