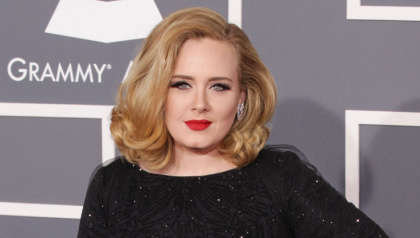 Adele has gone viral on social media following emerging footage of the singer "disappearing" from the stage at her Las Vegas residency.
Following one of her first shows at the venue, footage shot by fans began to circulate online, with one clip becoming particularly popular.
This took place as Adele was singing the final notes from 'Love Is A Game'. The singer appears to vanish from stage spectacularly as a huge amount of confetti fell on her from above. Adele is suddenly nowhere to be seen when the cofetti clears.
Many fans were impressed with this so-called "magic" trick from Adele, with many fans sharing footage via social media.
Adele kicked off her 32 date concert, titled 'Weekends With Adele' at Caesurs' Palace last week (November 18). The singer will return to the venue on November 25 and 26.
Adele disappearing in the next 7 years pic.twitter.com/KGkNGAnFF4

— CAIRO🦋 (@WhistlersLamb) November 21, 2022
That slow motion of @Adele magically disappearing at the end of her show though…🤯 pic.twitter.com/KZ0sH1KEP3

— Adele Now (@AdeleNowuk) November 21, 2022
The @Adele pulling a Claire Dunphy magic trick to end a song is so iconic to me, will never not be amazed by this omg! pic.twitter.com/TdtQ8plnOF

— ella (@popCOXology) November 22, 2022