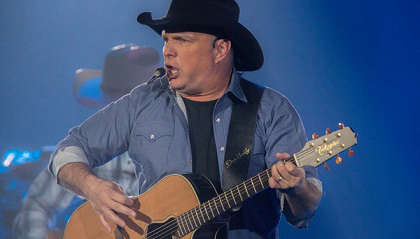 It has emerged that Garth Brooks could be prepared to move some of his shows over to the Aviva or other parts of Ireland, if he is refused the five nights at Croker.
The country music star is already scheduled to perform live at GAA HQ on the 9, 10 and 11 of September. He is hoping to get five live shows at the venue.
Applications have been lodged for Brooks to perform live at Croker on September 16 and 17, while Ed Sheeran is set to hit Corker on April 16 and 17 as part of his live tour.
"Three nights won't be enough"
Last week, a meeting was held outside Croke Park between Dublin residents, Aiken Promotions and stadium managment to discuss the number of gigs taking place.
Sources have said that Brooks will only perform in the Irish capital if he is able to perform for five nights.
"It becomes a big story for Garth if he gets the five nights at Croke Park he was denied before. Three nights won't be enough", a source said. "He wants his full five shows at least if he is ever to return to Ireland".
"But Garth could do three nights in Croke Park then another three concerts in the Aviva Stadium".
The source added, "He could do what Ed Sheeran did in 2018 and add in even more concerts around the regions".
Current Restrictions
Under current restrictions, only three concerts are allowed in Dublin in a year (Jan-Dec). But seeing as the last live Croker gig took place in July 2019, Aiken Promotions are hoping this will allow them to make 2022 a bigger year for concerts.
However, Dublin City Council could easily refuse Brooks the five gigs, like they did in 2014.
"Dublin City Council are sticklers for rules", the source added.
"They remained steadfast before, and there's no reason to think they'll cave in to Garth this time".
"DCC are more into bicycles than heavy lorries so it doesn't take much imagination to get their view on a fleet of heavy artics rolling in and out of Croke Park for an unprecedented numbers of concerts".
Sources have also claimed that each of these Brooks concerts would generate €24million to the local economy, with 3,500 staff employed each night. A recent study also said that one concert ticket sold for a Brooks gig provides an extra €300 spent in the local area.