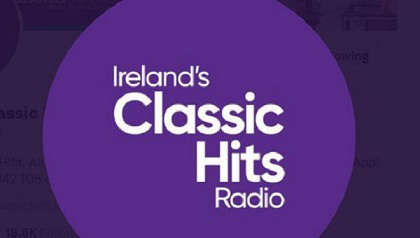 A recent JNLR report has revealed that Ireland's Classic Hits now boasts 300,000 listeners! Thanks for your continued support.
This survey, covering a 12 month period ending in June 2022, has revealed that 300,000 listeners tune into our radio station on a weekly basis, while 139,000 listening each day.
"We're delighted that such a large number of people choose to listen to us across Dublin, Cork, Limerick, Galway and Clare", Ireland's Classic Hits' CEO Kevin Branigan said.
"We work really hard to be the best we can for our listeners and it's always gratifying to get strong listenership figures like these".
Coming up on The Niall Boylan Show today.

- Exclusion zones at abortion centres
- Taking a man's name in marriage - is it an outdated concept?
- Where is the strangest place you've met an Irish person#ClassicHitsRadio

📻 - https://t.co/FJ2asyY8qz

— Ireland's Classic Hits (@ClassicHitsRdio) July 29, 2022