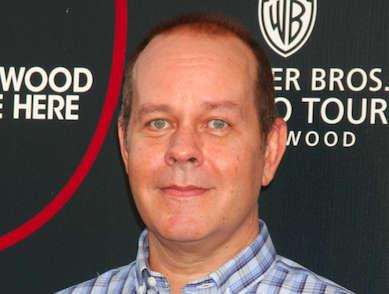 James Michael Tyler, who portrayed the deadpan Central Perk manager on the hit show 'Friends,' died in his California home on Sunday at the age of 59.
Tyler's manager Toni Benson reported that the cause of death was prostate cancer. Tyler had been diagnosed with the disease back in September of 2018. Prior to his passing Tyler used his story to encourage others to start screening for prostate cancer as early as the age of 40.
While Tyler was not an integral part of the core six that made up the cast of 'Friends' his character was widely considered to be the "seventh friend" having appeared in 150 episodes throughout the series 10 season run.
Recruited for the show while working as a real life barista, Tyler was brought onto the first season of the show as an extra known simply as "Coffee Guy".
"At the time I was also working as a barista for a place called the Bourgeois Pig, one of the last independent coffee houses in Los Angeles," Mr. Tyler told The New York Times in 2012. In his second season, he got a line of dialogue: "Yeah," he said, when David Schwimmer's character, Ross, asked him if his apartment had stairs.
'Friends' co-creators Marta Kauffman and David Crane released a statement following Tyler's death in which they recalled the beginning of the late-actor's run on the show.
"When he started as an extra on Friends, his unique spirit caught our eye and we knew we had to make him a character," they said in a statement Sunday night. "He made Gunther's unrequited love incredibly relatable."
Tyler was born in Winona, Mississippi in 1962, enrolled at Clemson University as a geology major and graduated with a master's of fine arts from the University of Georgia all before his fateful appearance on 'Friends'.
"Michael loved live music, cheering on his Clemson Tigers, and would often find himself in fun and unplanned adventures," Ms. Benson said in a statement. "If you met him once you made a friend for life."
Tyler revealed his diagnosis for the first time publicly in June of this year, telling "Today" that he was thankful for his immense support system.
"It's made me, personally, just realize how important every moment is, every day," Mr. Tyler said. "And fighting. Don't give up. Keep fighting. Keep yourself as light as possible. And have goals. Set goals. My goal this past year was to see my 59th birthday. I did that, May 28th. My goal now is to help save at least one life by coming out with this news."