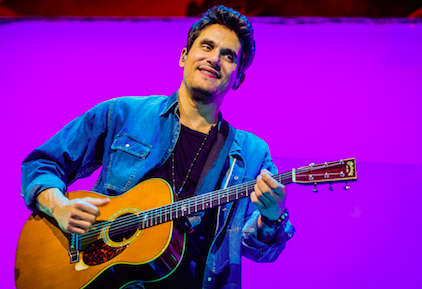 John Mayer revealed yesterday (January 6) that he had tested positive for COVID-19 and that he would unfortunately have to pull out of his planned appearance with Dead & Company at Mexico's Playing in the Sand festival.
Mayer's positive test results came just as the singer was leaving for Mexico, where the Playing in the Sand festival is set to take place over the next two weekends.
In a statement, Dead & Company's Bobby Weir said: "We came down here to have fun. Unfortunately some of our brothers cannot make it but fun is what we're going to have".
In these "unprecedented times fans should expect many rare and different tunes," the message continues.
Minus Mayer, Dead & Company will still headline the Playing in the Sand Festival at Riviera Cancun from January 7-10 as well as January 13-16.
Mayer joins fellow bandmate and drummer Bill Kreutztmann, who was also forced to pull out of the concert due to ongoing health complications. According to the drummer, his doctor advised him to "sit this one out".