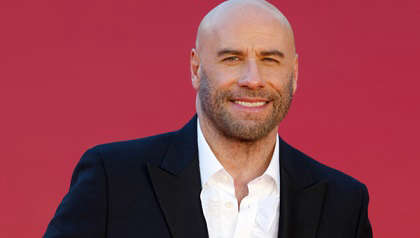 John Travolta's daughter Ella Bleu has released her debut single "Dizzy".
The singer who is the daughter of famous actors John Travolta and Kelly Preston shared the song via her Instagram over the weekend. You can check it out for yourselves below.
She also shared a video montage of her creating the song.
"So happy and excited to say that my first single, 'Dizzy', is out now!!!", Elle Bleu wrote. "It's been a long time coming but I'm still that 14 year old weird girl at heart and I love it".
Her proud father and actor John Travolta who is of course no stranger to the music world himself also took to Instagram to share his thrill of his daughter's achiements.
As mentioned, Travolta is of course no stranger to music himself. When he was 22 years old, the Grease star shared his first single "Let Her In", earning him a top 10 in the US singles charts in 1976.
Two years later, his collaborations with Olivia Newton-John also reached the top 10 "Summer Nights" and "You're The One That I Want", from that film Grease.
Travolta also teamed up with his daughter for the track "Every Little Step That I Take" . This track was used in the Disney comedy Old Dogs, which also saw Ella star as Emily Greer alongside her father.
Have a listen to "Dizzy" here.