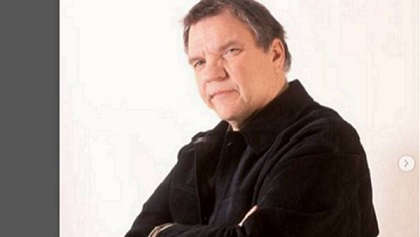 Following his death, Meat Loaf's album Bat Out Of Hell has reached top spot in the Irish album charts. The album was released by the singer in 1977.
Following his death last week, Meat Loaf's breakthrough album has achieved the highest sales figures for both physical and digital download this week.. It finishes ahead of his greatest hits record Hits Out Of Hell. This greatest hits album is the most streamed record of the week in Ireland.
The Top 5 Albums in Ireland are as follows:
Official Irish Albums Chart Top 5
New 1 Bat Out Of Hell - Meat Loaf (Epic)
New 2 Hits Out Of Hell - Meat Loaf (Sony Music)
3 (Last Week) 3 (This Week) Sour - Olivia Rodrigo (Geffen)
4 4 = - Ed Sheeran (Asylum)
5 5 Without Fear - Dermot Kennedy (Island)
On top of this, Meat Loaf's singles Bat Out Of Hell and I'd Do Anything For Love (But I Won't Do That) have re-entered the top 50 singles chart, reaching number 31 and 40 in the charts respectively.