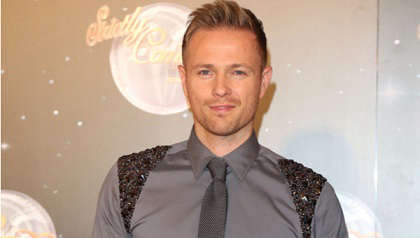 As he prepares to host new RTÉ One show The Last Singer, Nicky Byrne says that 'doesn't remember singing being this dangerous' in a promo for the show.
This show will see contestants battling it out to make it to a grand final, with £25,000 awarded to the winner. Contestants will need tactics as well as the singing talent to land the grand prize.
Featuring on the panel are former Nsync star Joey Fatone, Girls Aloud's Nadine Coyle and popstar Samantha Mumba. It starts on Saturday 23 October at 8-30pm on RTÉ One.
"dangerous"
In a new clip promoting the show, Nickt Byrne can be seen wearing a leather-clad motorcyle helmet. He is dropped into the middle of a group of competing performers.
"I don't remember singing being this dangerous", the Westlife member can be heard saying.