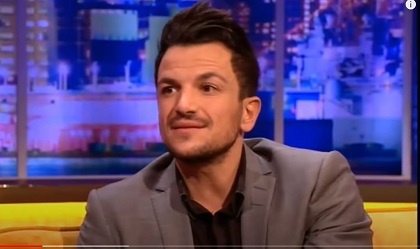 Peter Andre has revealed that he performed at the wedding of Friends star David Schwimmer in 2010. Andre added that he was asked to perform at the wedding, despite never watching an episode of the show.
According to Metro, Andre said this "I know everyone is really excited about the Friends reunion, but I've actually never watched a single episode! Bizarrely, I did sing at David Schwimmer's wedding in 2010, though".
Peter Andre also revealed David's wife to be Zoe Buckman was a fan of his Number 1 hit, Mysterious Girl.
"I got a call saying he wanted to meet me and I thought it was a wind-up", Andre revealed. "I went to a London hotel to meet him and we started talking and he said to me "I'd love you to sing at our wedding".
Andre added, "And so I did. It was definitely strange seeing Thandie Newton and David Walliams in the same room, singing along to a song I never even knew they knew. It was wonderful".
Check out Andre's track "Mysterious Girl" here.
Friends
David Schwimmer played Ross Geller in Friends. He married Zoe Buckman in 2010, before the couple welcomed their child Cleo in 2011. However, they separated and divorced in 2017.
Schwimmer will also feature in the upcoming Friends Reunion Special which will air tomorrow (May 27). Schwimmer, along with Mathew Perry, Courteney Cox, Lisa Kudrow, Matt Le Blanc and Jennifer Aniston will recall their time on the set. It will air on Sky One at 8pm.
Check out the trailer below.