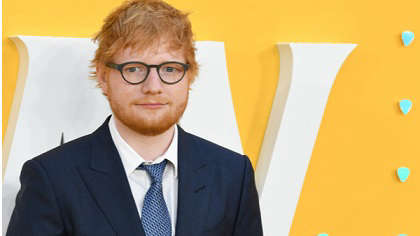 Ed Sheeran has claimed that South Park episode "Ginger Kids", showing Eric Cartman compareing red haired children to vampires "fucking ruined my life".
This episode of South Park aired in November 2005 at the end of its ninth series. The show's creators Matt Stone and Trey Parker explained that this controversial episode was inspired by an anti-red haired billboard they saw on a press tour in England.
The episode sees Cartman thinking he is "cursed" with a disease called "gingervitus", causing red hair, freckles and light skin. The common myth was that people affected had no soul. Check out a clip from the episode below.
"took the piss"
"Having red hair in England was always a thing that people took the piss out of you for, but it was never something in America. People never knew what a ginger was in America", Sheeran said during an interview.
The singer also revealed that Americans soon began hassling him over his ginger hair when they realised the significance of the gag.
"I was going to America", Sheeran said. "and everyone was like, 'I love your hair, dude.' And I was like 'Oh my God, people like my hair?' And then I remember that episode coming out, and that was just it, worldwide for the rest of my life".
This gag led to several controversies over the years. For example, the episode allegedly inspired a joke which turned into an event called "National Kick A Ginger Day". It was subsequently investigated as a hate crime by police in Canada.