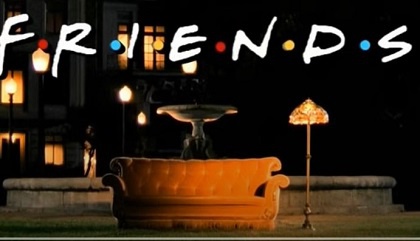 A cruise ship with a Friends theme is to set sail from next year.
This news was confirmed by an American travel agency who said that they have created a "Cruise with Friends" experience that any fan of the sitcom can enjoy.
The Cruise is organised by FANA, a US and Singapore based company. A cruise which they nicknamed "The One Where They Went On A Cruise".
The Cruise will start in Fort Lauderdale on the ship "Celebrity Equinox".
Stops on this cruise will include Key West, Grand Cayman and Conzumel, Mexico.
Starting on 15 May 2022, a fan of the show will be able to cruise with 500 other Friends enthusiasts for a holiday which will include activities such as a themed costume party, while fans will also have the opportunity to test their knowledge in a mega quiz to determine who the ultimate Friends fan is.
Other activities will include a tour of Ernest Hemingway Home, as well as rum and tequila tastings. Other options include swimming with dolphins and stingrays.
Speaking of quizzes, check out Friends star Mathew Perry who took the Friends test from that infamous scene from the episode where Chandler and Joey fight with Monica and Rachel over the apartment.
"Eat like Joey, joke like Chandler"
The website said, "Get ready to eat like Joey, joke like Chandler, cook like Monica, shop like Rachel, yoga like Phoebe and dig like Ross".
The ship sounds pretty awesome. It was also awarded best service in it's class by the Cruise Critic Cruiser's Choice awards. It also has a salon, spa, sun deck, sky observation and lounge.
Prices for these cruises start from $1.650, if you would like to stay in cheaper rooms. There is also the opportunity to "splash out" on a more extravagant upgrade including the suite for $3,050.
Personal butler service is also included for these rooms. There is also private dining in the on-board restaurant and exclusive access to places like the Retreat Lounge.