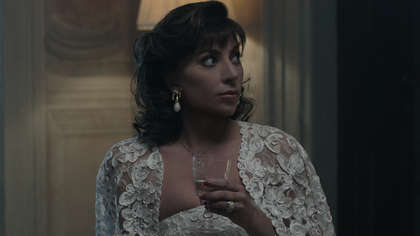 Here's our guide to the new movies opening in Irish cinemas and on home entertainment platforms this week.
A Boy Called Christmas [Cinemas/Sky Cinema]
Santa Claus gets an origin story in this fantasy tale. A young boy named Nikolas sets off for the North Pole with his trusty reindeer in search of the fabled city of elves, discovering his true destiny along the way.

Apex Predator [VOD]
Bruce Willis plays a wrongly imprisoned convict given a shot at freedom if he can survive being the prey of a group of the world's greatest hunters.

Bad Luck Banging or Loony Porn [Cinemas]
This Romanian satire sees a teacher's life turned upside down when an explicit sex tape starring herself finds its way onto the internet.

Bruised [Netflix]
Halle Berry makes her directorial debut while playing the lead role of an MMA fighter trying to reconnect with the young son she previously gave up.

Encanto [Cinemas]
Disney animation takes place in the Encanto – a fantasy land hidden in the mountains of Colombia. When danger threatens the Encanto, a young girl previously denied the magical powers gifted the rest of her family becomes the land's only hope.

House of Gucci [Cinemas]
Director Ridley Scott assembles an all-star cast headlined by Lady Gaga to tell the true story of the infamous Italian fashion clan. Gaga plays Patrizia Reggiani, who hired a hitman in 1995 to murder her husband, fashion magnate Maurizio Gucci (Adam Driver).

JFK Revisited: Through the Looking Glass [Cinemas]
Director Oliver Stone returns to the subject of the JFK assassination for this documentary. Stone describes the film as tying up loose ends to his 1991 movie JFK, focusing on newly declassified information relevant to the case.

Lapwing [VOD]
In 1554, England's Queen Mary passed an act banishing gypsies from the country. Lapwing tells the story of a coastal community torn apart when a young woman falls for a gypsy boy whose family is attempting to flee the country.

Pirates [Cinemas]
It's New Year's Eve 1999 in London. Three young wannabe pirate radio DJs drive around the city desperate to track down tickets for the hottest party in town.

Shepherd [Cinemas]
Struggling to move on from the death of his wife in a car accident, a young man accepts a job as a shepherd on a remote island. There he finds himself haunted by visions that suggest he's hiding a dark secret.

The Strings [Shudder]
Seeking inspiration, a young musician checks into an isolated cottage. There she strikes up a romance with a local woman, only for them to find themselves targeted by a malevolent supernatural force.

Timmy's Cinema Adventure [Cinemas]
Six episodes of Aardman Animation's kids' show Timmy Time have been edited together for this big screen release.

To the Moon [Cinemas]
Irish director and editor Tadhg O'Sullivan creates a tribute to the moon using a combination of archive footage and new images of the celestial body captured across five continents.

The Unforgivable [Cinemas]
This remake of the 2009 British miniseries Unforgiven sees a de-glammed Sandra Bullock play a woman released from a prison sentence after killing a cop while protesting her eviction. While attempting to rebuild her life and reconnect with her younger sister (rising Irish star Aisling Franciosi), she finds herself targeted by her victim's family.