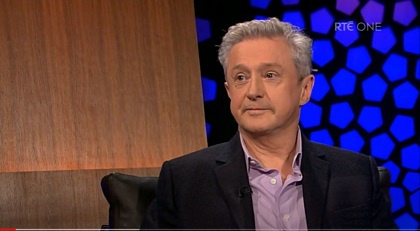 Louis Walsh has predicted Westlife to take the world by storm when the Covid-19 pandemic ends. Walsh made this comment after revealing that the band are back writing new music together and their new album is on the way.
Once gigs and live events are given the green light, Westlife are to begin their world tour, which begins with a sold out performance live at Wembley.
That moment when you realise it's 100 days until Wembley Stadium! 🤘 pic.twitter.com/OTcNiGN9Uh

— Westlife (@westlifemusic) May 13, 2021
"They realise they all like each other again. Shane, Nicky, Mark and Kian have all grown up", Walsh said.
Walsh continued, "They all have babies and they are all adults now and they know that they are very lucky to be working at something they absolutely love".
"The new album is fantastic and will be a smash hit", he added. "They have written some brilliant songs and can't wait to get back on stage. Each one of them is so happy with where they are in their lives".
Louis on Future Projects
As well as Westlife, Louis Walsh also confirmed that he is considering auditioning for a new Irish girl band.
"I know we had Girls Aloud and they were thrown together from the X Factor, but they were seriously successful and had some great records", he said. "I think there is great talent in Ireland and I like working with Irish people like Westlife".
"This will be one of my new projects going forward", he added.
Louis also spoke of his admiration for Leslie Roy who failed to qualify for the final of the Eurovision song contest as Ireland's representative.
"I believe she (Leslie Roy) is a great singer, and is very talented, but she was let down by the production,", Walsh remarked.
"She spent two years preparing for three minutes and she was let down", she added. "Lesley did absolutely nothing wrong, she was unfortunate".
Simon Cowell
Louis Walsh was also full of praise for Simon Cowell, describing him as "very kind, decent, generous and great fun to be and work with".
"Some people make out that he is some kind of control freak but that is not the case at all", he added. "He did me a massive favour by putting me on as judge on what was then one of the biggest shows (X Factor) in the world".
"I also had the sense to know when to get out and I left the X Factor at the right time. Every show has a lifespan before people get bored with it".
"I am finished with television for the moment and have no great desire to go back, but you never say never", Walsh said.