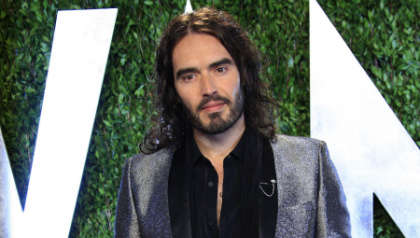 YouTube have suspended all adverts on any videos from Russell Brand, after the comedian was accused of sexual assault and rape by several women.
The video sharing site confirmed that while Brand's YouTube channels remains on the platform, all adverts have been removed from it, amid the allegations. One such channel has 6 million subscribers.
Brand who found fame as a comedian and presenter for the BBC and Channel Four in his career, has since switched to wellness coaching, and producing daily videos for YouTube, receiving a sizeable income from it.
However, YouTube has announced the suspension of the monetisation of Brand's account, for "violating our Creator Responsibility policy".
"If a creator's off-platform behaviour harms our users, employees or ecosystem, we take action to protect the community", a spokesperson for YouTube said.
This comes as several allegations of sexual assault and rape were levelled at Brand over the weekend from four women, via a joint investigation from The Sunday Times, The Times, and Channel Four: Dispatches.
The Metropolitan Police have since added that they are investigating an allegation they received yesterday of sexual assault against Brand from 2003.
Russell Brand has denied these allegations, insisting that all of his relationships have been consensual.